A well-maintained roof is a crucial element in a comfortable home. It is important to perform repairs and maintenance on a regular basis in order to avoid dealing with extensive structural problems down the line. This is because an aging roof can be deceptive and lull a homeowner into a false sense of security since some issues are not easily noticeable. Here are signs that it might be time for a new roof.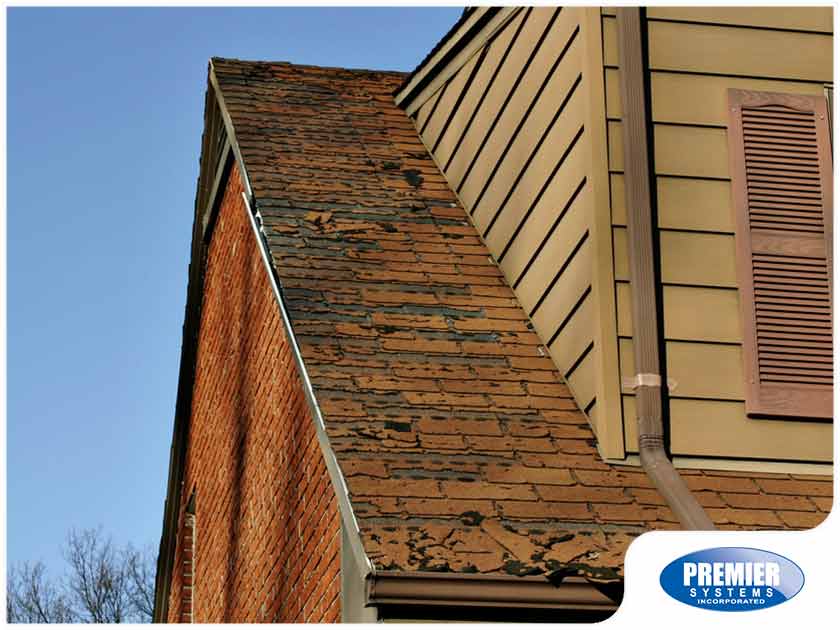 1. Curling Shingles
A curling shingle is typically a result of moisture and heat getting trapped in the attic space due to inadequate ventilation. The heat from the underside of roof shingles, along with the daily exposure to the heat and ultraviolet (UV) rays of the sun, can cause them to wear prematurely, fade and curl up. This can quickly worsen and lead to persistent leaks.
2. Cracked Sealant
A sealant is applied between seams. It is used to seal off gaps in the roof where rainwater and melted snow can seep through and cause damage to roofing materials. The sealant eventually gets brittle due to years of exposure to rain, heat and other elements, making it more likely to crack or become crusty. A cracked sealant can compromise the condition of your house roof and make some areas incapable of keeping moisture out.
3. Damaged Underlayment
A roofing system may look pristine and in good shape from the exterior, but age may have led to damage to the underlying structure. For instance, a plywood underlayment can start to rot and develop mold without the outer shingles showing visible damage. It is difficult to accurately assess the health of your underlayment unless the roof shingles have been removed. Make sure to schedule regular inspections so you can address roofing issues in a timely manner.
Keep in mind that your insurance provider can increase your premium or drop your coverage if your roof is too old. Consult with a professional contractor to better navigate the process of roof replacement.
Breathe new life into your home with a new, energy-efficient roof. Premier Systems Roofing is a leading source of home improvement solutions in South Dakota. We will happily guide you through the roof replacement process, from material selection to site cleanup. Call at (605) 361-4955, or fill out our contact form to request a roof cost estimate.
SHARE THIS POST: